THE ANGKOR ULTRA TRAIL: a world premier!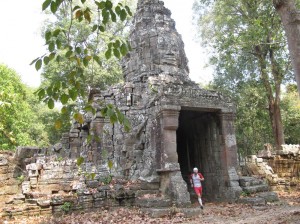 Initiated by Jean-Claude Le Cornec and his team, an unprecedented sport event will be held on the 23rd January 2016 in Cambodia! In the program, it is 128 km of a breathtaking race in an exceptional surrounding. Explanations:
A specialist of races overseas, Jean-Claude Le Cornec just launched a new challenge by creating the "Angkor Ultra Trail", a singular race of 128 km in Siem Reap, the Cambodian archeological site ranked as a World Heritage by UNESCO.
An unforgettable challenge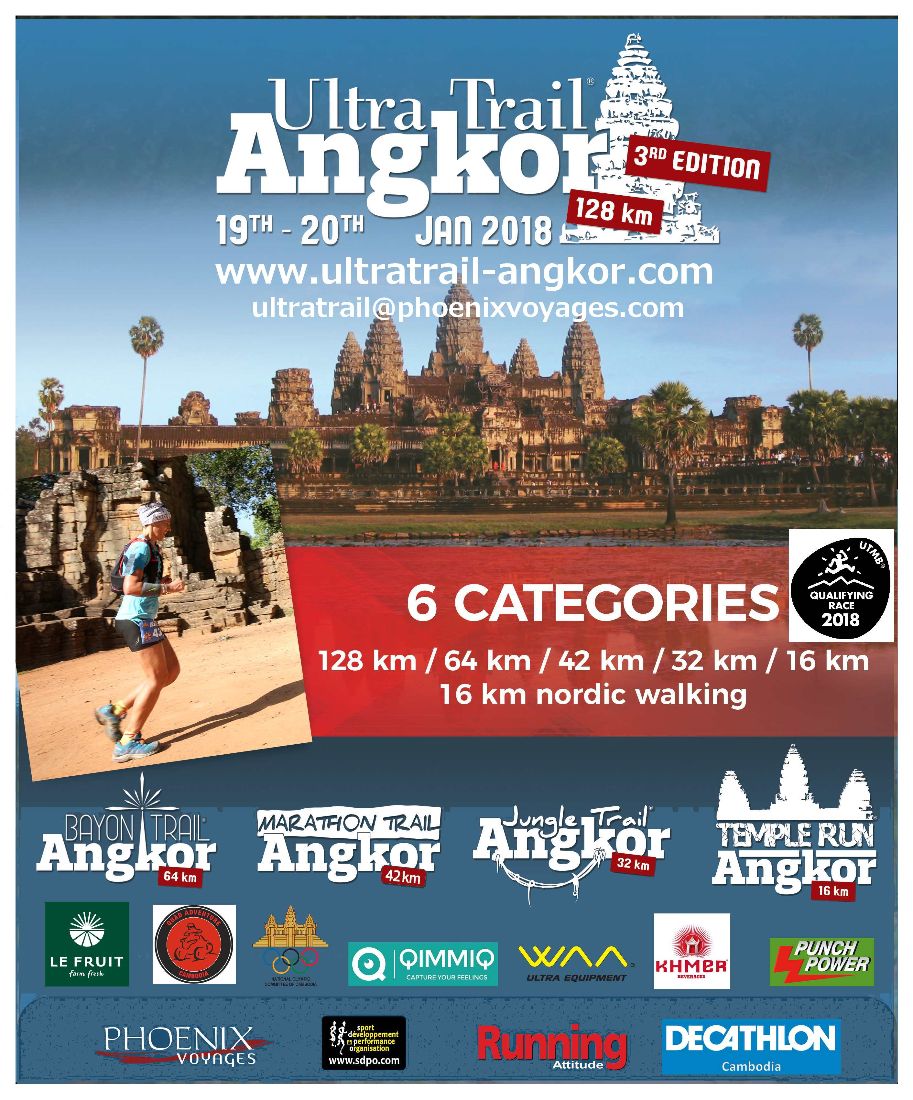 "A worldwide event for the world's first": Runners will cross several exceptional sites dominated by mountains and temples, evolving through impressive landscapes over a vast area where rice fields, forests, villages offer panoramas of surprising diversity. Moreover, four races are scheduled according to the levels of difficulty: the 128 km Ultra Trail, the 32 km Trail or 64 km trail and 32 km Nordic Walking. It is, without a doubt, one of the most wonderful races in the world set in an amazing location in which everyone is free to participate.
Coming up soon …
The Angkor Ultra Trail , on the archeological site of Siem Reap in Cambodia, 23 January 2016
running past majestic temples , through forests, tiny little rural villages, past rice fields …..you'll never get bored with the variety of this exciting trail event.
6 distances and events to cater for all levels:
Nordic Walking Angkor – 16 km
Temple Run Angkor – 16 km
Jungle Trail Angkor – 32 km
Marathon Trail Angkor – 42 km
Bayon Trail Angkor – TA 64 km
Utra Trail d'Angkor* 128 km
*Can be completed in a relay of 4 runners each completing a distance of 32km but finishing as a team and joining up 3km before the finish.
Information at: http://www.ultratrail-angkor.com
Email: sdpo@sdpo.com